B.R. Cards is proud to introduce our 2020 Senate Impeachment Trial Acquittal playing cards, a full deck commemorating the 52 Republican senators who voted to acquit President Donald J. Trump of both impeachment charges brought against him by the House.
Made in America and on casino-quality 310 gsm paperboard with black core support, our 2020 Senate Impeachment Trial Acquittal playing cards are made for extended shuffling and long-term play.
With a never-ending quarantine and more than 150 different games of Solitaire, those are immeasurable qualities.
Many might say our 2020 Senate Impeachment Trial Acquittal playing cards are timely keepsakes of a once great nation fallen to the whims of the deranged and tribal minds of today's Republican Party. As daunting as that may be, our playing cards were developed with the notion of family fun in mind.
Even if our democracy is ruined, our deck of 2020 Senate Impeachment Trial Acquittal playing cards are easily transportable wherever it is you may go. Thanks to these trinkets, you'll never forget about this time in American history.
At this point, B.R. Cards would like to offer heartfelt appreciation to Mitt Romney as his one guilty vote on one of the two House impeachment charges made embarking on this project a true reality.
Of course, we would be nowhere without the foresight of President George W. Bush and his administration who, on the eve of the 2003 invasion of Iraq, produced a deck of playing cards with Iraqi military personnel and Ba'ath party deputies ranked in suit and card value. (P.S. We were supposedly fighting Al-Qaeda at the time.)
Nice job, all.
Each card in the 2020 Senate Impeachment Trial Acquittal playing deck contains an original portrait meticulously drawn by our artist to accentuate the senator's truest self; a small set of data culled from the Internet to further determine the senator's actual worth; and words straight from the senator's mouth to solidify these efforts.
Maybe the featured Republican senator who exonerated President Trump also voted to impeach President Clinton 20 years ago due to the latter's lies made during sworn testimony in a deposition that had segued into questions about whether he, the President, had received illicit hummers in the Oval Office? Hysterical and historical, these cards make great gifts.
This limited edition of the 2020 Senate Impeachment Trial Acquittal playing cards has a special Gold Back signifying our first product to market, and can only be purchased here at the BananaRepublicards.com website.
These cards are sturdy and look great. They are truly collectibles awaiting collection, whether or not we as a citizenry can actually save this democracy.
So get yours today.
B.R. Cards is a small novelty card company headquartered in Austin, TX. Staffed by the chronically under- and unemployed, B.R. Cards hopes to create a bit clarity out of the shattered perceptions brought on by the Reagan Revolution.
At the very least, we'll have fun doing it.
Get well soon, America. We love you.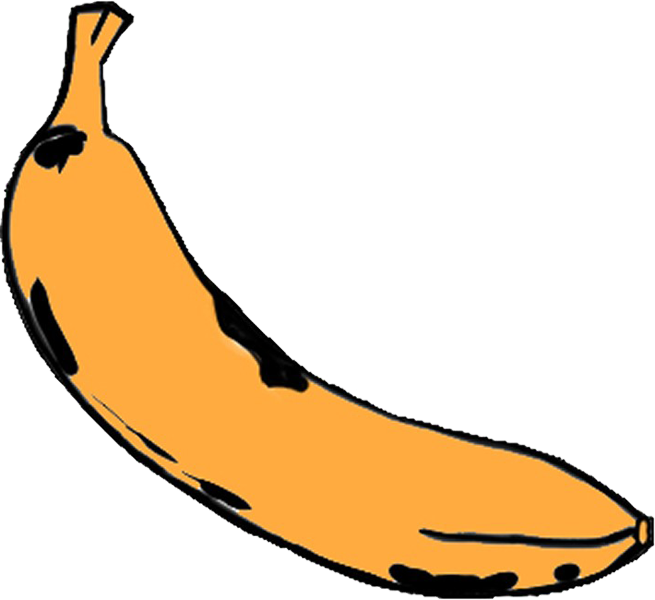 Poll: Your choice for the next product by B.R. Cards:
FAQ
Who are you?
bananarepublicards_tewn8u
2020-10-18T21:52:43-05:00
We are Banana Republicards, LLC, currently a sole member entity headquartered in Austin, TX, doing business as B.R. Cards. In short, we are proud Americans who figured that converting left-wing advocacy in the form of a commodity might be a good way to maintain self-employment. The 2020 Senate Impeachment Trial Acquittal playing cards is our first product for sale to the public. It was created by:
Sole Member, who conceptualized the product and developed the company. Sole Member conducted the necessary research and took care of all the legalities. Born in 1970, Sole Member spent his formative years watching Reagan invest the future of our country in atomic weaponry with the ability to destroy the planet thousands of times over. The flip side is America won the Cold War. Yay!
Frank Piercing, who drew all the art. Frank was born in the final days of the Baby Boomer generation. Frank and Sole Member met through a lady folk singer and guitar player mutual friend at a South Austin party held at a home known to its residents and neighbors as the Hippie House. (In the true spirit of transparency, the lady folk singer is actually a jazz singer who specializes in Americana. That just because she's a woman with an acoustic guitar does not mean she happens to be some sort of Joan Baez clone. B.R. Cards apologizes for the confusion.)
Danielle, who handled the graphic design, and thereby put it all together. A Millennial, she was Sole Member's supervisor when he spent three months working for a local head shop. An artist in her own right, her work can be found on Instagram under the moniker Horror.hunnie.
B.R. Cards thanks you for your interest.
Est. net worth values were circa 2018 and sourced by OpenSecrets.org.
All other data was mined via the Senate.gov or individual senators' Wikipedia pages.
Quotes on cards referenced in alphabetical order of Senator's last name:
Alexander, Lamar: Sheryl Gay Stolberg and Carl Hulse (Jan 31, 2020). "Alexander Says Convicting Trump Would 'Pour Gasoline on Cultural Fires'", New York Times
Barrasso, John: John Bresnahan (Jan 22, 2020). "Senate Republicans slam Democrats' impeachment case as nothing new", Politico
Blackburn, Marsha (Jan 31, 2020). "Marsha Blackburn: I won't be a 'useful contrarian' for Democrats in Trump impeachment trial", USA Today
Blunt, Roy: (1) Liz Zhou and Hannah Brown (Oct 2, 2019). "1999 vs. 2019: Senate Republicans' attitudes on impeachment sure have changed a lot", Vox; (2) Steve Benen (Jan 28, 2020). "Making the case against witnesses, GOP's Blunt says a bit too much", MSNBC
Boozeman, John: (Jan 31, 2020). "Sens. Cotton, Boozman vote against allowing witnesses in Trump impeachment trial", THV11
Braun, Mike: Heather Caygle and Sarah Ferris (Feb 5, 2020). "Indiana's freshman senator steps up to the impeachment mics", Politico
Burr, Richard: The Editorial Board (Jan 29, 2020). "The pathetic impeachment pandering of North Carolina's senators", The News & Observer
Cassidy, Bill: All Things Considered, Oct 31, 2019; NPR
Collins, Susan: John Bowden (Feb 4, 2020). "Collins: Trump has learned 'a pretty big lesson' from impeachment", The Hill
Cornyn, John: Twitter feed Sep 26, 2019
Cotton, Tom: Congressional record Feb 5, 2020
Cramer, Kevin: Jessica Bursztynsky (Dec 19, 2019) "GOP senator: Stocks are a 'pretty good reflection' of how Americans feel about Trump impeachment", CNBC
Crapo, Michael: Congressional Record, Feb 12, 1999 "Statement of Sen. Crapo (R-Idaho)", Washington Post
Cruz, Ted: Tom Benning (Feb 4, 2020) "Ted Cruz, railing against 'partisan affair,' says acquittal in Trump impeachment trial is 'right thing to do'", The Dallas Morning News
Daines, Steve: Lauren Leatherby, Alicia Parlapiano, and Karen Youlish (Dec 20, 2019) "What Senators Have Said About Impeachment", New York Times
Enzi, Mike: Nick Reynolds (Dec 21, 2019) "Sen. Enzi might be keeping quiet now, but he's had plenty to say about impeachment in the past", Caspar Star Tribune
Ernst, Joni: Zack Budryk (Feb 2, 2020) "GOP senator warns Republicans could impeach Biden if he wins White House", The Hill
Fischer, Deb: Congressional record, Feb 4, 2020
Gardner, Corey: Congressional record, Feb 4, 2020
Graham, Lindsey: Tom McCarthy (Jan 21, 2020) "Lindsey Graham: senator who became Trump's loudest impeachment bulldog", The Guardian
Grassley, Chuck: (1) James Pasley (Jan 31, 2020) "28 senators who were in Congress for Clinton's impeachment, and how they voted then", Business Insider; (2) Prepared floor statement Feb 3, 2020 "Grassley: House's Impeachment Case is Constitutionally Flawed; Dangerously Unprecedented"
Hawley, Josh: The Laura Ingraham Show, Dec 17, 2019; via Real Clear Politics
Hoeven, John: Jack Dura (Jan 30, 2020) "Sens. Hoeven, Cramer don't see need for witnesses in Trump impeachment trial", Bismarck Tribune
Hyde-Smith, Cindy: Ashton Pittman (Dec 16, 2019) "Espy: Hyde-Smith Betrays 'Sacred Oath' With Vow to Protect Trump at Trial", Jackson Free Press
Inhofe, Jim: (1) James Pasley (Jan 31, 2020) "28 senators who were in Congress for Clinton's impeachment, and how they voted then", Business Insider; (2) Julia Musto (Jan 25, 2020) "Sen. Jim Inhofe: Dems have no case, just want to drag out impeachment ahead of election", Fox News
Johnson, Ron: Craig Gilbert (Sep 27, 2019) "Sen. Ron Johnson says he is troubled by the leak, not the president's call", Milwaukee Journal Sentinel
Kennedy, John: Nov 7, 2019; public comments; Politico
Lankford, James: Randy Krehbiel (Jan 24, 2020) "Lankford says Trump impeachment trial not a 'fishing expedition'", Tulsa World
Lee, Mike: Dennis Romboy (Jan 24, 2020) "Who's really behind Trump impeachment? Mike Lee says it's the 'deep state'", Deseret News
Loeffler, Kelly: Joshua Nelson (Feb 4, 2020) "Sen. Kelly Loeffler blasts impeachment in first floor speech: 'The people want to move on'", Fox News
McConnell, Mitch: (1) James Pasley (Jan 31, 2020) "28 senators who were in Congress for Clinton's impeachment, and how they voted then", Business Insider; (2) Kelsey Snell (Dec 17, 2019) "McConnell: 'I'm Not Impartial' About Impeachment", NPR
McSally, Martha: as told to Manu Raju, Jan 16, 2020; CNN; via Real Clear Politics
Moore-Capito, Shelley: Alex Thomas (Oct 29, 2019) "Capito, Manchin talk impeachment in light of US House resolution", WV Metro News
Moran, Jerry: James Pasley (Jan 31, 2020) "28 senators who were in Congress for Clinton's impeachment, and how they voted then", Business Insider
Murkowski, Lisa: Clare Foran (Feb 3, 2020) "Murkowski says she 'cannot vote to convict,' but calls Trump's actions 'shameful and wrong'", CNN
Paul, Rand: David Morgan (Feb 4, 2020) "Republican Rand Paul names purported 'whistleblower' in the Senate", Reuters
Perdue, David: Lauren Leatherby, Alicia Parlapiano, and Karen Youlish (Dec 20, 2019) "What Senators Have Said About Impeachment", New York Times
Portman, Rob: Sabrina Eaton (Oct 4, 2019) "Ohio Congress members on impeachment: then and now", Cleveland.com
Risch, James: Interview with KBOI, Jan 22, 2020; via 2IdahoNews "Sen. Jim Risch: Some senators 'nodding off' during impeachment trial"
Roberts, Pat: James Pasley (Jan 31, 2020) "28 senators who were in Congress for Clinton's impeachment, and how they voted then", Business Insider
Rounds, Mike: Marisa Schultz (Jan 30, 2020) "Impeachment endgame: GOP senators eye swift conclusion to trial, say 'It's time to vote'", Fox News
Rubio, Marco: J. Edward Moreno (Jan 31, 2020) "Rubio: Impeachable actions don't necessarily mean a president should be removed", The Hill
Sasse, Ben: Joseph Morton (Jan 31, 2020) "U.S. Senate rejects measure to call witnesses in President Donald Trump's impeachment trial", Omaha World-Herald
Scott, Rick: Jan 22, 2020, "Sen. Rick Scott says he's 'absolutely' open to having witnesses in impeachment trial", WESH
Scott, Tim: January 22, 2020 "Sen. Tim Scott: The real motivation behind Dems' impeachment push", Fox News
Shelby, Richard: Justin Wise (Jan 19, 2020) "GOP senator on Trump soliciting foreign interference: 'Those are just statements'", The Hill
Sullivan, Dan: Liz Ruskin (Feb 6, 2020) "Sullivan, after voting to acquit Trump, says the president's actions were not 'perfect'", Alaska Public Media
Thune, John: James Pasley (Jan 31, 2020) "28 senators who were in Congress for Clinton's impeachment, and how they voted then", Business Insider
Tillis, Thom: Heidi Przybyla (Jan 13, 2020) "Vulnerable GOP senators' resistance to impeachment witnesses highlights Democratic concerns", NBC News
Toomey, Pat: Thomas Harper (Feb 5, 2020) "Pat Toomey failed 'true test of morals' with Trump impeachment votes", The Philadelphia Inquirer
Wicker, Roger: James Pasley (Jan 31, 2020) "28 senators who were in Congress for Clinton's impeachment, and how they voted then", Business Insider
Young, Todd: Feb 3, 2020 "Sen. Young says he will vote to acquit Trump", WTHR